Morning Blast: ChatGPT's Code Interpreter Shows Its Stuff, Fisker Adds More Debt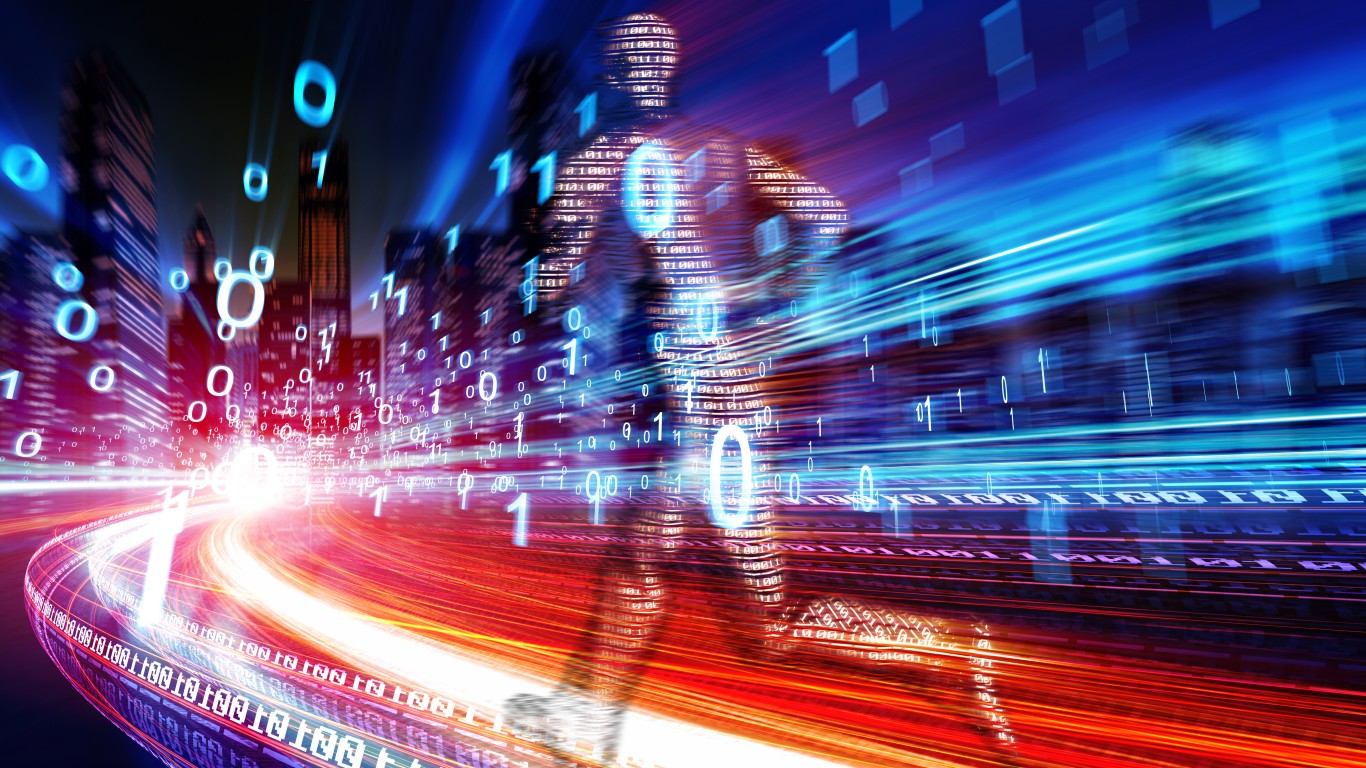 Pre-market action Monday morning has the three major U.S. indexes trading mixed: the Dow is trading up 0.11%, the S&P 500 is down 0.01%, and the Nasdaq Composite is 0.19% lower.
Last week, OpenAi began rolling out its code interpreter, a ChatGPT model that can use the Python programming language, and that allows users to upload data and download results. Bloomberg's Joe Weisenthal (Odd Lots podcast) took it for a test drive Sunday night.
Weisenthal wanted to find out "what trends in the unemployment rate were telling us about the risk of recession, based on Sahm's Rule." He uploaded a simple time series of the unemployment rate and asked the following, "simple" question:
Here is the US employment rate going back over 50 years. How close is the US to triggering a recession, as per Sahm's Rule?
The Sahm Rule, named for former Fed economist Claudia Sahm, indicates the beginning of a recession when the three-month moving average of the national unemployment rate (U3) rises by 0.50 percentage points or more relative to its low during the previous 12 months.
Weisenthal posted the results on Twitter.
Holly shit lol, this is so sick. @Claudia_Sahm pic.twitter.com/vnpnXSd7iX

— Joe Weisenthal (@TheStalwart) July 10, 2023
ChatGPT's code interpreter calculated an inflation indicator score of 0.17 percentage points, well below the 0.5 level.
Claudia Sahm replied:
Neat. But the current value of the Sahm rule is 0.07, not 0.17. And it's not a forecasting tool. But all in all, very clear.

— Claudia Sahm (@Claudia_Sahm) July 10, 2023
The Fed's Sahm Rule Recession Indicator reading for June is 0.07 percentage points.
Weisenthal noted that it took him about 2 minutes, "from downloading the data to uploading it, to asking it [ChatGPT] to analyze it [the data], to charting it."
Anyone who's tried using ChatGPT knows that the accuracy of its answers needs to be checked. Still, Weisenthal's example demonstrates what AI is capable of. Can it do more and do it better, i.e., more accurately? That jury's still out on that one.
EV maker Fisker Inc. (NYSE: FSR) announced a $340 million convertible notes offering to an institutional investor. The notes have an interest rate of 0% and an original issue discount of 12%. The investor has an option to purchase another $340 million within one year.
Needless to say, current investors are less than thrilled. Fisker shares traded down by as much as 6% Monday morning.
Here's a look at how U.S. markets fared Friday.
Six of 11 market sectors closed lower Friday. Consumer staples (down 1.34%) and healthcare (down 1.16%) posted the day's biggest losses. Energy (up 2.06%) and materials (up 0.88%) put up the best gains. The Dow closed down 0.55%, the S&P 500 closed down 0.29%, and the Nasdaq Composite closed down 0.13% on Friday.
Two-year Treasuries slipped by 5 basis points to end the day at 4.94% on Friday, and 10-year notes rose by 1 basis point to post a rate of 4.06%. In Monday's premarket, 2-year notes were trading at around 4.91%, and 10-year notes traded at about 4.06%.
The big economic event this week comes on Wednesday when the Bureau of Labor Statistics releases its June report on the consumer price index (CPI). In May, CPI came increased month over month by 0.1%, and core CPI (excluding food and energy) rose 0.4%. The consensus estimates for June currently call for increases of 0.3% to both indexes. On a year-over-year basis, CPI rose 4% in May, significantly lower than the 4.9% rise in April. Core CPI rose 5.3% year over year in May, compared to a rise of 5.5% in April.
Sponsored: Tips for Investing
A financial advisor can help you understand the advantages and disadvantages of investment properties. Finding a qualified financial advisor doesn't have to be hard. SmartAsset's free tool matches you with up to three financial advisors who serve your area, and you can interview your advisor matches at no cost to decide which one is right for you. If you're ready to find an advisor who can help you achieve your financial goals, get started now.
Investing in real estate can diversify your portfolio. But expanding your horizons may add additional costs. If you're an investor looking to minimize expenses, consider checking out online brokerages. They often offer low investment fees, helping you maximize your profit.